Janiece Robinson presents
A Woman's Ballot that Changed the World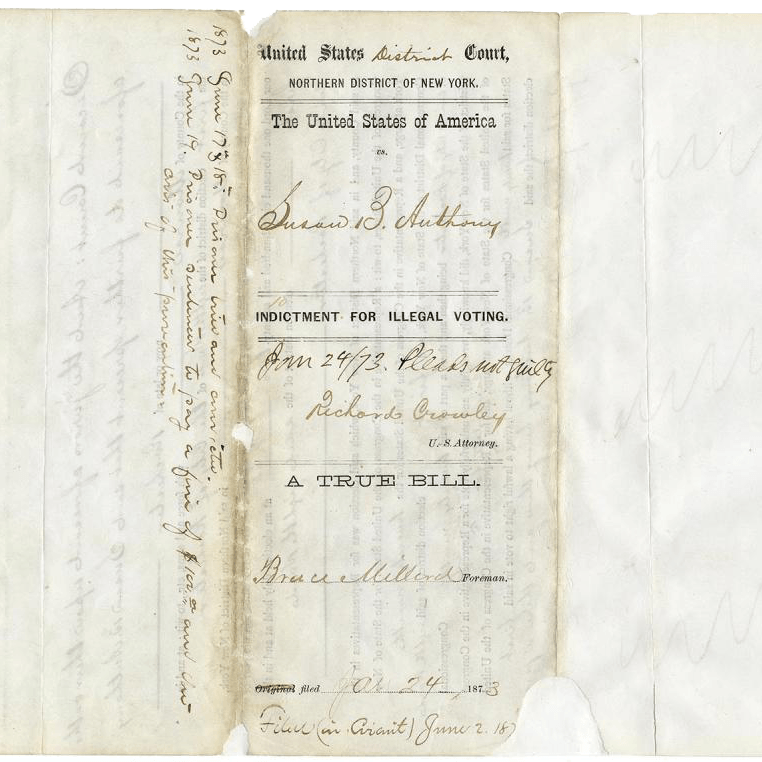 Divisive politics of today can cloud the importance and power of an individual's right to vote. In some ways, nothing has changed. In 1873, Susan B Anthony walked up the stone steps of a federal courthouse and into history. Expecting a verdict affirming a woman's right to vote, she encountered a shocking legal injustice—the story of which few Americans have ever heard. THE VOTE recounts the events that brought Women's Suffrage to the forefront of national newspapers and household conversations.
In this 45-minute non-partisan presentation, Janiece Robinson tells the captivating story of Susan B Anthony casting a ballot in the 1872 presidential election and how that action led to her arrest. Janiece invites the audience to examine the events for themselves as they hear newspaper articles, court documents and eyewitness testimony. She also includes eloquent reasoned excerpts from Susan B Anthony's speeches—all leading to an unexpected climax. This program highlights and honors the hard-fought right to vote—and provides inspiration and courage for everyone who hears it.
This program is for everyone. Ideal audiences include:
Adult Lecture Series • Women's Events • Civic Seminars • Workplace Lunch & Learns • Middle & High School Programs
Janiece is a well-informed, very energetic presenter. She knows how to keep the audience engaged and made us feel as though Susan Anthony herself was sharing with us.  Very inspiring!
Yet again… Janiece Robinson did NOT disappoint! Her poise and manner radiates and draws you in! The Susan B. Anthony presentation was exceptional! So educational, so interesting for any age level.
What a fantastic presentation this was! Informative and very interactive for multiple ages. Janiece brought Susan B Anthony's story to life. My kids, ages 10 and 14, were completely engaged and we had excellent discussions afterward. 
This is an excellent presentation! I learned so much that I didn't know. It was very relevant to today's news headlines.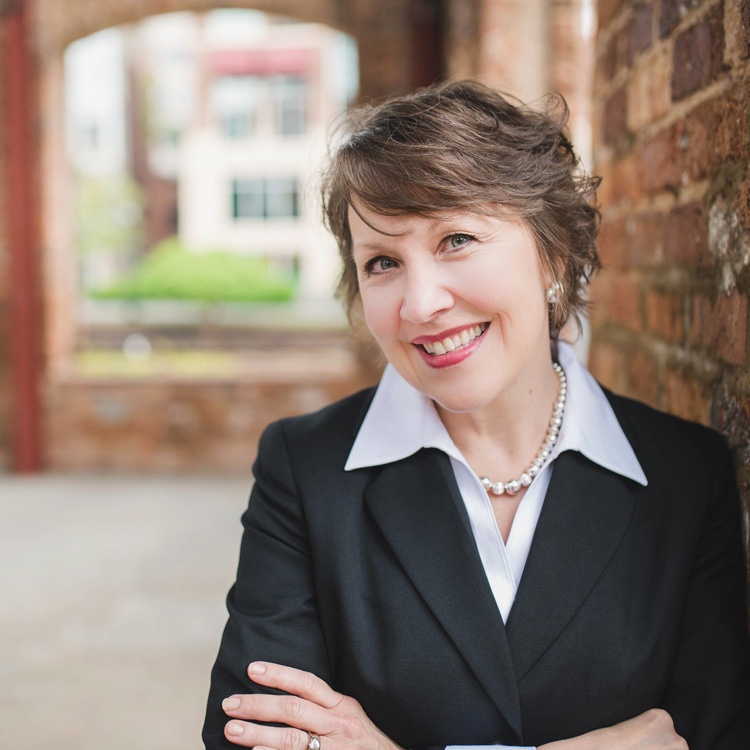 Janiece Robinson is a storyteller at heart. She believes the narratives of the past provide vital light for the journeys of today. Her skill in primary research, her effectiveness in public speaking and her passion for bringing people together all combine to create memorable and impacting original presentations. She is a sought-after speaker and trainer whose natural charisma and attention to factual detail set her apart. 
Complete the fields below and someone will follow-up with you shortly.